Dom Perignon Brut 2008
Dry, Sparkling, White, Chardonnay, Pinot Noir, Aging, 12.5% alc.
Aristocratic Champagne that exudes luxury and elegance with the very first sip. Mature aromas, rich taste profile in the mouth and elegant foaming produce a Champagne with great potential for evolution for anyone who resists the temptation to open it.
Moet & Chandon Ice Rose Imperial
Semi-sweet, Sparkling, Rose, Chardonnay, Pinot Meunier, Pinot Noir, 12% alc. Moët Ice Rose Impérial is the first Rose champagne in the world created specifically to be consumed with ice. The unprecedented combination of "crunchy", refreshing freshness and intense aromas of tropical fruits offers a unique experience for chic, sunny and exquisite moments.
Estate Alpha - Red (old harvest) 2005
Dry, Mild, Red, Merlot, Syrah, Xinomavro, Aging, 14.5% alc.
A wine that captures the beautiful harmony of the varieties that participate in its blend, with the "scientific" approach to red vinification, from which it results. A label-school in red wine, which quickly "captured" its position among the most popular Greek red wines in the domestic and foreign market.
THEMA - Red 2017
Dry, Mild, Red, Syrah, Agiorgitiko, Aging, 14% alc.
Strong red wine, based on an apt marriage: that of Syrah, which is distinguished for its spicy power, with Agiorgitiko, which gives a velvety σα tsachpinia. Worth to try the result…
Estate Books Country - White 2019
Dry, Mild, White, Sauvignon Blanc, Assyrtiko, Drink it now, 13.5% alc.
Favorite white wine with exotic features that give it a neo-cosmetic profile. Excellent white wine for palates that love elegance and avoid extremes. It is drunk alone with characteristic ease, but it also accompanies perfectly many of the most characteristic dishes of good Greek cuisine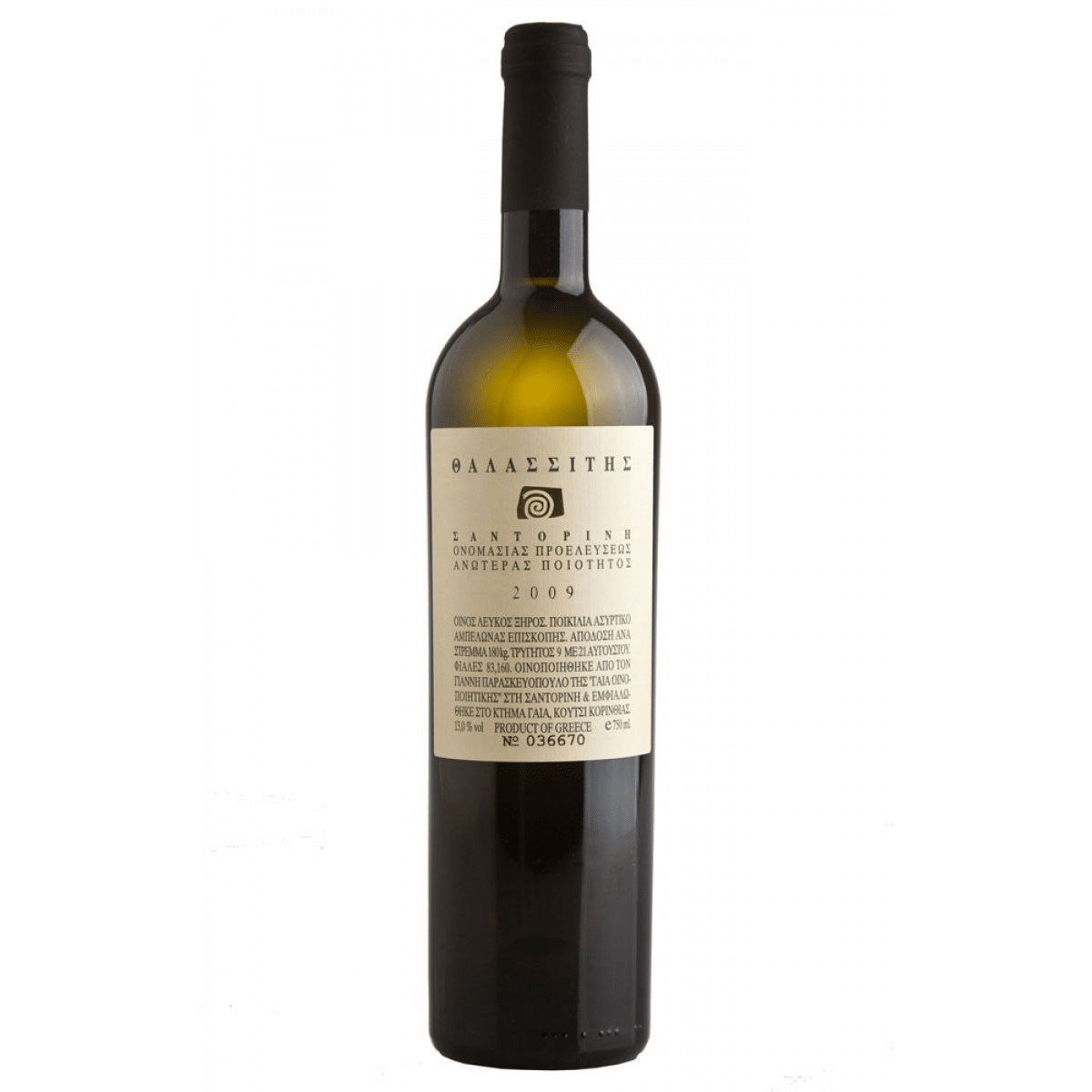 Θαλασσίτης Cellar Aged 2013
Dry, Mild, White, Assyrtiko, Aging, 13% alc.
Thalassitis is a wine with a long and successful course, which perfectly combines the formality and authenticity of Assyrtiko of Santorini with the modern character of a wine with an international profile. Aged in the winery.
Gerovasiliou Estate Xinomavro Rose 2019
Dry, Mild, Rose, Xinomavro, Drink it now, 13.5% alc.
Its color is very light pink. Its aroma is extroverted, with tropical fruits such as passion fruit and mango contrasting evenly with red fruits such as cherries and cranberries, with some hints of sweet spices and flowers in the background. In the mouth it is lively, with noticeable acidity and enough body and the tropical character of the flavors to impress and leave a long aftertaste.
Ktima Biblia Chora | Rosé
Dry, Mild, Rose, Syrah, 13% alc.
A beautiful and very popular rosé. It comes from the Syrah variety, which is why it is characterized by spicy aromas on the nose and mouth. This is a food rosé with a wide range of delicious combinations. Vivid and intense pomegranate color. The rich aroma of ripe red fruits such as sour cherry, bilberry and strawberry with some notes of spicy spices are the characteristics given by this unique variety on the slopes of Paggaio. Very well structured wine with strong taste, discreet presence of tannins, characteristic acidity and long aromatic duration.
Gerovasiliou Estate - Malagouzia
Dry, Mild, White, Malagouzia, Drink it now, 12.5% alc.
Elegant wine with lemon green color, which generously expresses all the aroma of the variety. Apricot, peach, pear but also tropical fruits, and a plant sensation with notes of mint accompanied by floral aromas dominated by the rose. In the mouth it is dry, with satisfactory acidity, medium body and long aftertaste. It is produced entirely from the old Greek variety of Malagouzia. After the pre-fermentation extraction, it is fermented at 18-20 ° C in stainless steel tanks where it remains for a few months with its wine lees, gaining in body and varied aromas. It is bright pale blonde with greenish shades and its aromas are reminiscent of ripe fruits (pear, mango, citrus). In the mouth it is characterized by richness, good balance, with a taste of lemon peel and citrus.
Sigalas - Santorini 2019
Dry, Mild, White, Assyrtiko, Hold for 2-3 years, 14.2% alc.
One of the most popular and highest quality Santorini OPAP labels on the market. Classic and careful vinification that allows Assyrtiko to express the minerality that the hot volcanic soil of Santorini gives it, and to present an impressively sharp acidity that refreshes, cools and… takes off!
Santorini Assyrtiko Silver Magnum 2017
Dry, Mild, White, Assyrtiko, Drink it now, 14% alc.
Ktima Argyrou is one of the top not only in Santorini but in all of Europe, with a century-old tradition in the cultivation and vinification of Assyrtiko. Assyrtiko tou Argyros is a 'calm' force among the Assyrtika of the island, with excellent balance and an impressive but also extremely pleasant acidity that as an aftertaste does not seem to end. Many and impressive awards, and its recognition abroad, promise a wonderful course in the effort for more intense extroversion of the estate
Moscato d'Asti, I Vignaioli di Santo Stefano 0.75lt 2019
Sweet, Sparkling, White, Moscato, Drink it now, 5.5% alc.
A very remarkable Moscato d'Asti that perfectly captures the beauty of the variety and the special style of the popular Italian belt. Delicate fruit and flower flavors, beautiful acidity, refreshing foam and low alcohol make it an excellent choice for before or after eating, as well as for any other time.